COVID-19 Update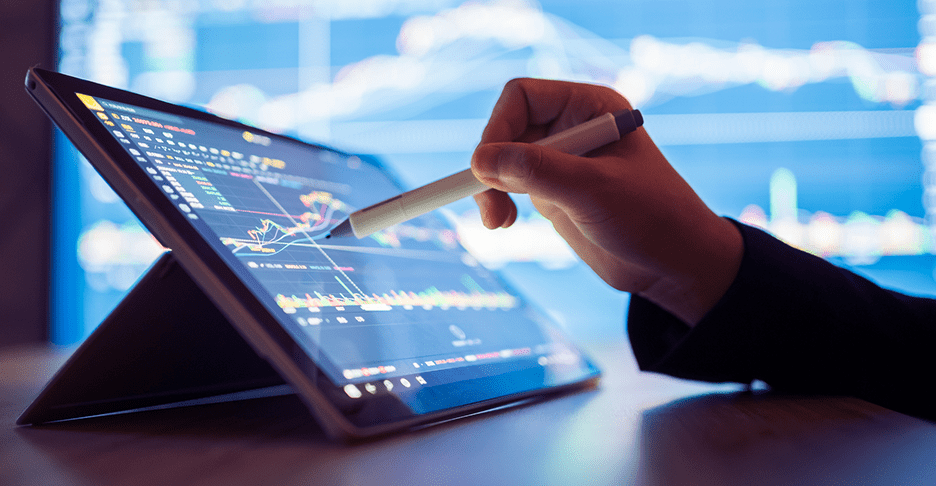 11.10.2020 - In cooperation with local health officials, Pinnacle Bank has temporarily closed or limited lobby access at select locations due to COVID-19. The majority of our branches remain open and ready to serve you. We recommend calling ahead before your visit to ensure that your preferred branch is operating as usual. Find the contact information for your local branch Click here.
The safety of our employees and customers remains our top priority. Thank you for your patience during this unprecedented time.
04.24.2020 - The SBA has officially announced the reopening of the Paycheck Protection Program application process. On April 24, 2020, an additional $310 billion of funding was added to this program to assist small business owners, and a minimum of $60 billion of this funding has been set aside for community banks.
Due to the high demand for this program, we encourage you to return your completed application to Pinnacle Bank as soon as possible.
If you've already submitted your application to Pinnacle Bank, you do not need to submit another copy. Our team has already begun working on applications we've received.
To start preparing your application, find the official SBA application here and a full list of required documentation here
Please know that we are working as quickly as possible to process the Paycheck Protection Program applications; however, due to the unprecedented amount of funding requests across the United States, the allocated funds will be depleted quickly and some applications may not be processed.
Please visit the Treasury's FAQ for the latest guidance and other guidelines regarding eligibility for Paycheck Protection Program loans. This FAQ also provides clarification on a number of topics including forgiveness, affiliation rules, qualification and rules around large companies (FAQ #31).
04.17.2020 - As of April 16th, 2020, the SBA is unable to accept new applications for the Paycheck Protection Program due to a lapse in funding. While it is still uncertain whether the application process will reopen, talks in Congress to allocate more appropriations to this program are ongoing.
Widespread need for the Paycheck Protection Program caused the initial funding to run out in less than 14 days. With that in mind, we encourage you to remain proactive with your application if you still need to apply in order to be prepared should more funds become available.
Please submit your completed application and your supporting documentation to any Pinnacle Bank branch. This will help us expedite your application should the SBA Paycheck Protection Program receive more funding and start accepting applications again.
Please note we cannot submit your application for processing unless the SBA starts to accept additional applications.
The SBA Paycheck Protection Program is a lifeline for the local small businesses that serve our communities. If you would like to share your support for the program and the allocation of more funding, please reach out to your congressional representatives and public officials.
We also encourage you to check in regularly with the SBA on their Coronavirus Small Business Guidance and Loan Resources page here.
04.16.2020 - The Small Business Administration has announced that they are unable to accept new applications for the Paycheck Protection Program at this time due to a lapse in appropriations funding. We will keep this page updated with any new information as it becomes available. We also encourage you to check in regularly with the SBA on their Coronavirus Small Business Guidance and Loan Resources page here. **
04.15.2020 - The IRS Economic Impact Payments website is live to assist you with your Economic Impact Payment here.
The IRS website informs us that many payments to taxpayers will be automatic and you may not have to take action. However, if you have not received your payment and would like to inquire about your payment status, use the website listed above to find more information.
You can check the status of your payment, confirm your payment type, and update your direct deposit information on the IRS webpage by clicking Get My Payment.
If you did not file taxes in 2018 or 2019, the IRS webpage also gives you the option to enter your payment information by clicking Non-Filers: Enter Payment Info Here.
For eligibility information and to answer questions regarding payment delivery and status, visit the IRS Economic Impact Payment Information Center here.
04.03.2020 - ** At this time, Pinnacle Bank will be prioritizing loan applications for existing Pinnacle Bank customers with operating accounts. If you do not have an existing relationship, you can apply through any participating SBA lender. **
The Paycheck Protection Program included within the Coronavirus Aid, Relief and Economic Security Act (CARES Act) authorizes up to $349 billion in forgivable loans to small businesses who maintain their payrolls during the COVID-19 crisis. The Small Business Administration (SBA) oversees the implementation of this program and borrowers can apply through any participating SBA lender.
Find all eligible lenders with the SBA's map tool here.
Lenders can start processing applications on April 3, 2020, for small businesses and sole proprietorships, and on April 10, 2020, for independent contractors and self-employed individuals.
If you would like to start preparing your application and documentation, the SBA has released the official application here to download and complete, and you can find a full list of documentation required here.
For full details regarding the Paycheck Protection Program, including eligibility requirements and loan information, please visit the website for the Small Business Administration directly at www.sba.gov.
For assistance with your application, please contact your local bank representative.
04.02.2020 - If you are interested in the SBA Paycheck Protection Program please visit the SBA site which contains detailed information on the program along with a sample application form.
3.30.2020 - Information Regarding the Paycheck Protection Program included within the Coronavirus Aid, Relief and Economic Security Act or CARES Act.
** Pinnacle Bank is waiting to receive implementation guidance and instructions from the Small Business Administration (SBA) before the program becomes available to our customers. **
We have included below the key program details. Please note all the information below is subject to change prior the final implementation by the SBA.
Eligibility:
Currently, small businesses, non-profits, self-employed individuals, and independent contractors will be eligible. Churches and/or religious businesses MAY also qualify for this program; we are expecting more details in the upcoming days.
All entities must meet SBA size standards based on the NAICS Code of the subject business.
Loan Amount:
The loan amount will be the lesser of $10 million OR any outstanding balance on SBA Disaster Relief loans obtained between January 31, 2020, through the date the debt is eligible to be refinanced. This information can be found within your Disaster Relief loan documents.
Payroll costs will also be added to this amount. To find out how payroll costs will be determined, find your corresponding business status below:
Existing Business:
2.5x the average monthly payroll costs incurred and paid over the 12 months prior to the date on which the loan was made.
New Business (operating less than 1 year):
2.5x the average of two (2) months payroll costs from January 1 to February 29, 2020
Seasonal Business:
2.5x the average of monthly payroll costs from February 15 or March 1, 2019 through June 30, 2019
Payroll costs includes salary, wages, payment of cash tips, and employee group health care benefits including insurance premiums, retirement contributions, and covered leave. Salaries/Wages over $100,000 per employee will not be included.
Loan Requirements:
Businesses must certify that the loan is necessary to continue to operate, retain employees, and/or make mortgage and utility payments. Businesses must also certify that they have not applied or received another 7(a) loan for similar purposes. Other requirements include:
No Personal Guaranty
No Collateral Requirements
$0 Guaranty Fee
Loan Forgiveness:
This is expected to be calculated based on payroll, mortgage interest, rent and utility costs for the 8-week period paid after loan origination. Businesses must certify funds were utilized to keep business operational and retain/pay employees. The amount will be reduced if the number of employees used to determine the loan amount is decreased or salary expense is reduced. Payroll costs over $100,000 per employee will not be considered in the forgiveness application.
Documentation Requirements:
The SBA is still in the process of formulating a modified application form that will be used for this program. The application has not been released yet. As we receive more information, we will share details here.
After we receive finalized implementation guidance from the SBA, we will have a team of lenders ready to assist in the application process. At that time, please contact your lender or local branch, they will be able to refer you to a member of our team who can assist you.
As we receive more information regarding this program, we want to share it with you. Please click here and fill out our customer inquiry form with your contact information. We will reach out to you directly regarding the application process.
We will continue to post details to this page regarding this topic as they become available. Please continue to check back for updates.
03.23.2020 -We understand that the recent spread of COVID-19 has disrupted the lives of many of our customers. During uncertain times like these, fraudsters may try to take advantage of the situation. We want you to know that we are here to take care of you and your account(s).
We will remain diligent with our efforts to combat fraud. We will continue to monitor your account(s) and notify you of any suspicious activity. We will take extra care when performing transactions, and we will not disclose your confidential information.<
Please make sure we have all your current contact information, including your phone number, address and email. This ensures we are able to reach you with important information regarding your account(s).
We also encourage you to exercise caution while you're navigating emails, social media and online news in order to help keep your information safe. Here are a few best practices to keep in mind:
Look for key indicators of scam emails: generic greetings, spelling and grammar mistakes, demands for immediate action, or use of threats.
Never click links or open attachments that you were not expecting or are from unfamiliar senders.
Beware of any online request for personal or sensitive information.
Go directly to reliable sources for COVID-19 information including the Centers for Disease Control and World Health Organization.
Remember, if Pinnacle Bank contacts you, we will not ask for any personal and confidential information, including your debit card and social security number. If you receive a request to provide that information, do not disclose and contact your local branch directly.
To verify your contact information or discuss other questions you may have, please call your local branch. You can also confirm your information within Online Banking by clicking the Profile link.
To find your local branch, click here.
If you'd like more information on avoiding coronavirus scams, the Federal Trade Commission (FTC) outlines more helpful tips here.
Thank you for being a Pinnacle Bank customer.
03.19.2020 - Out of an abundance of caution, our lobbies are open by appointment only. This allows us to ensure our customers' needs are being met, and that recommended social distancing practices are being followed.
Please call your local branch ahead of time if you need one of the following services:
Access to your safety deposit box
To open a new account
Lending Services
Branch Related Assistance
We encourage the use of our Drive-Thrus, where available, during this time. We have expanded our Drive-Thru services to include:
Issuing New Debit Cards
Other Account Related Assistance
If your branch does not have a Drive-Thru, please contact your local branch for assistance.
We also have live teller assistance through ATM LIVE, which offers many of the same services you'd find in a branch, including:
Cashing Checks
Servicing Deposits and Withdrawals
Transferring Funds
Balance Inquiries
Accepting Loan and Credit Card Payments
Please remember you can also access your account using our ATMs, Online Banking and Mobile App.
We assure you that we are closely monitoring the COVID-19 situation, and we are implementing precautions to help protect our customers and employees.
Please check this page regularly for up-to-date information on branch services.
03.13.2020 - Thank you for being a valued Pinnacle Bank customer. We want to reassure you that the health and safety of our customers, employees and communities are our top priority amid the spread of the coronavirus (COVID-19). We are committed to serving you during this time and we want to inform you of our efforts to continue to operate safely and effectively.
Currently, all our branches are open and operating during their regular business hours. In response to the outbreak and following the guidance of public health officials, we have increased our emphasis on keeping our facilities clean and we have educated our employees on best practices for keeping us all safe. Our Pandemic Team is closely monitoring the situation as it evolves, and we are ready to adapt our strategy as we learn more about COVID-19.
If you are feeling ill or would like to access your accounts remotely, we would encourage you to utilize our online and mobile banking services. You can conveniently access your account to make payments, deposit checks, view your transaction history, check your balances and more, from the comfort of your home or office.
If you are unable to access our digital services, we would also be happy to assist you via phone, email or online chat. Feel free to call your local branch or find additional contact resources here.
As we continue to monitor developments, we want you to know that we're putting the health and well-being of our customers, employees and communities first. Thank you for your continued trust in Pinnacle Bank. We appreciate your business.