6 DIY Curb Appeal Projects to Try This Summer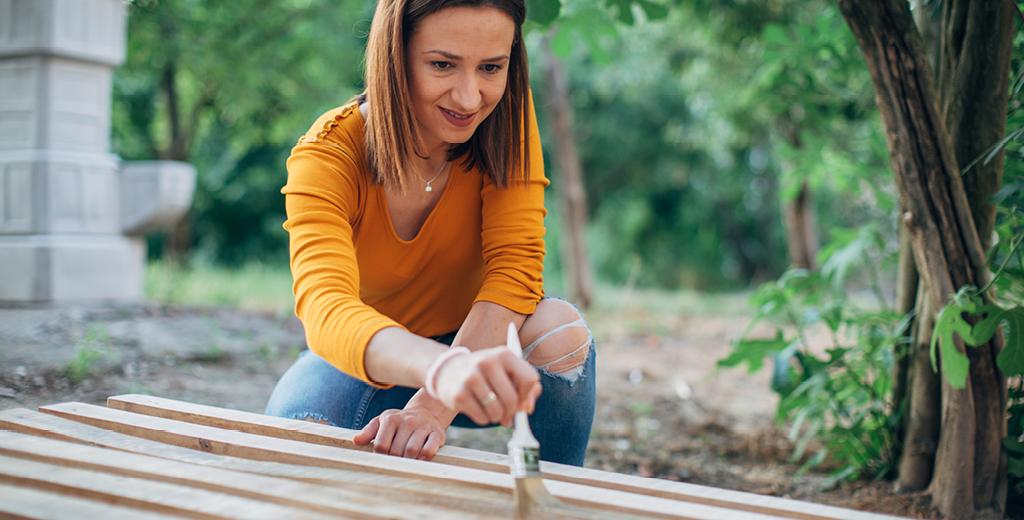 First impressions can be lasting, and a person's first impression of your home starts way before they ever walk through your front door. So it's important that your home is as welcoming on the outside as it is on the inside, especially if you're looking to attract potential buyers. Luckily, we all don't need to be experts to improve our home's curb appeal with these six DIY projects.
Wash away grime for a clean slate
Start by hosing off your home's exterior and any large landscaping elements, like boulders. You could rent a power washer or hire a professional, but your regular garden hose on its highest setting will probably do the trick. Then take care of the smaller details, clean your windows and screens, and polish up your outdoor hardware.
A fresh coat of paint
If you feel overwhelmed at the thought of painting your house, don't worry. Even if tackling a full exterior repaint is out of the question, there are plenty of smaller painting projects you can do to transform your outdoor space. A great place to start is by painting your front door. Then consider repainting your trim, shutters, gutters, downspouts, and even outdoor furniture if you're feeling adventurous.
Upgrade your hardware
While cleaning your doorknobs, light fixtures, and other outdoor hardware, you might notice they could use a little TLC. Consider refinishing them or find some replacements. A good rule of thumb is to make sure the color of all your hardware matches and fits with your house's personality and structure.
Update your mailbox
You might not pay a lot of attention to it beyond its function, but it's also important that your mailbox looks good. If it is tilted, rusty or old, consider repainting it or purchasing a new one to install. Just be sure to follow your local regulations on installation.
Get your yard in order
Whether you enjoy a low-maintenance lawn or a perfectly manicured landscape, there is no denying your yard's impact on curb appeal. Be sure to take time to properly care for and maintain your lawn. Trim the trees and bushes. Plant new flowers in your garden beds. Then keep everything looking good by regularly weeding and clearing debris.
Fix up your Driveway
If your driveway has cracks with weeds sprouting out, its best to address that sooner rather than later. How to properly maintain your driveway will depend on what type of driveway you have, so here are a few key things to keep in mind:
Assuming you're up for a labor-intensive project, you can address moderate wear and tear on a concrete or asphalt driveway on your own by filling small cracks and resealing. You can also hire a professional, which is recommended, especially if the damage is extensive.
If you have a gravel driveway, be proactive in properly filling in potholes, addressing water damage and adding fresh gravel to maintain a drivable surface.
We hope these DIY ideas inspire you to start your home's next curb appeal project. Whenever you're ready to tackle an even bigger home improvement project, remember, we're here to help with a variety of lending options, including home equity loans.