ATM LIVE lets you do almost anything you can do in the bank.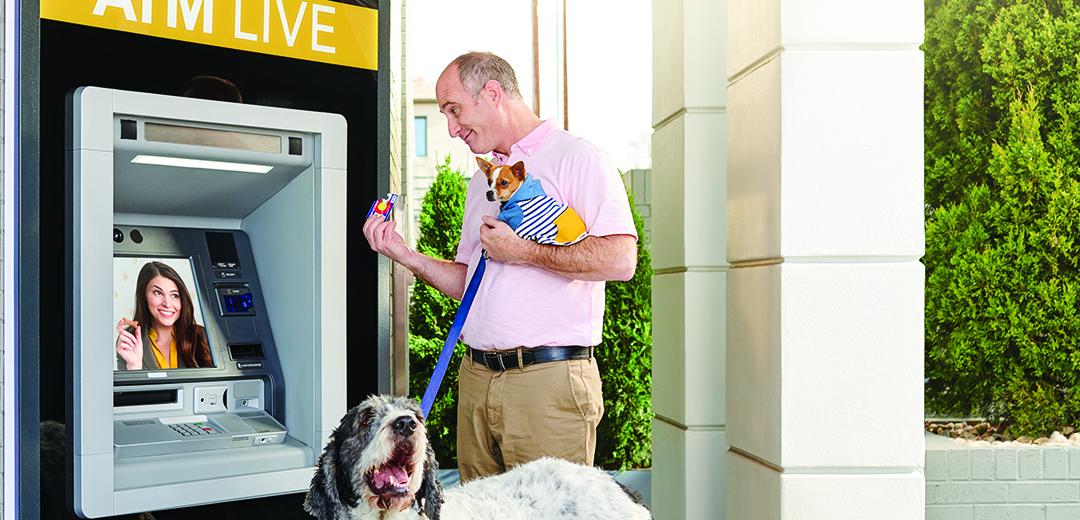 As a long-standing community bank that's been serving the people and businesses of Texas for generations, we believe our products and services should never be absent of comfort or convenience. ATM LIVE, Pinnacle Bank's customized Automated Teller Machine, has no shortage of those two benefits.
And right now, more than ever, comfort and convenience are two things that we could all use a little more of.
What is ATM LIVE?
Pinnacle Bank's ATM LIVE in an Automated Teller Machine that uses real-time video technology to connect users with a live personal teller. That teller is there to help you navigate the machine, answer questions, and guide you through your banking needs. That means you can experience the same personal service you'd experience in a traditional branch. Consider it an ATM with a human touch.
All of Your Banking Needs Covered
By offering nearly all the same services you'd find in a traditional branch, ATM LIVE makes the banking experience as authentic as possible.
No ATM card? No problem. Just show your live teller a valid ID to make a withdrawal.
Whether it's $10.20 or $34.71, ATM LIVE lets you cash checks and make withdrawals for any denomination.
Need to make a loan payment? Pay your credit card bills? Both can be done through ATM LIVE.
Deposit your checks. Money, too.
Receipts include the images of the checks you deposit.
Handle any balance inquiries.
Transfer funds between accounts.
More Products and Services for Texans to Experience
ATM LIVE isn't the only product that puts comfort and convenience first. There's also our mobile banking app, which lets you make deposits, transfer funds, and more — right from home. We also have drive-thru teller services, which allow you to cover your banking needs without stepping into the bank.
ATM LIVE in Northern Texas
We believe in helping customers at every one of our locations in north-central Texas, no matter what their needs are. That's why we offer multiple ATM LIVE locations in the area. Find one near you to experience safe, stable, convenient banking services while keeping a distance from others.